Miracles of Nature
Forevermark diamonds are natural products, created over the course of at least a billion years by natural processes. Our passion for diamonds is matched by our deep sense of connection with the natural world, which we are dedicated to protecting for future generations.
Forevermark is committed to the protection of wild habitats, the species they support, and the wider ecosystems of which they are a crucial part. Everyone at Forevermark, as well as the expert craftsmen who cut, polish and manufacture Forevermark diamonds and jewelry, adheres to high standards of environmental management. Forevermark also helps to fund vital projects that protect and nurture the beauty and diversity of the natural world.
Biodiversity
Respect and love for nature are deeply embedded in the heart of Forevermark. For every acre of land used for mining by Forevermark's parent company, The De Beers Group of Companies, five acres are dedicated to the conservation of nature, building thriving ecosystems with healthy populations of native wild animals and plants.
In total, almost 444,790 acres of land around The De Beers Group of Companies' mines are set aside for conservation. In Botswana, Jwaneng mine operates a 42,008 acre  Game Park, which is home to more than 1,700 animals and hosts a field unit for Cheetah Conservation in Botswana.  Along the Diamond Route, various conservation, research and breeding programs contribute to monitor and protect wild animals. These programs include a Rhino sanctuary reserve.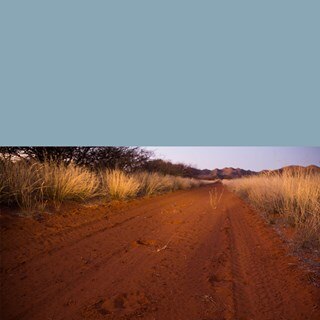 In Focus: Protecting the Natural World on The Diamond Route
Discover the Diamond Route, a series of conservation sites.
The Diamond Route
The De Beers Group of Companies has long been dedicated to wildlife conservation in the world's third most biologically diverse country, South Africa. It is here that The De Beers Group of Companies has its oldest roots and where it owns and co-funds The Diamond Route, a series of nine beautiful, protected destinations around The De Beers Group of Companies traditional areas of operation. Here, as elsewhere, The De Beers Group of Companies requires that legally designated protected areas and key biodiversity sites be respected, and that there be no mining in World Heritage Core Areas.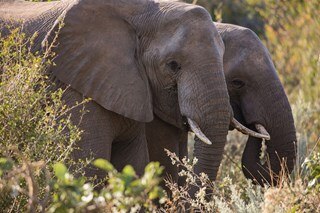 Collaborating for Nature
In 2013, De Beers South Africa co-founded the National Biodiversity and Business Network (NBBN) and the Endangered Wildlife Trust, to help and encourage other businesses to protect local wildlife and their habitats.
Of all of the gifts of nature, water is the most precious and essential to maintaining life on Earth. The De Beers Group of Companies is a co-signatory of the UN Global Compact CEO Water Mandate (2009). In its efforts to help conserve a vital, shared resource, The De Beers Group of Companies also collaborates on local projects, such as World Wildlife Foundation South Africa's wetland restoration project in the Sand River basin, Limpopo.
Joe Escobar Diamonds is proud to partner with Forevermark, and like De Beers we are committed to the preservation of the natural world and minimizing the impact that our industry has on the natural ecosystems.  This is one of the many ways that we insure that the environment will be protected and enjoyed by generations to come.
You might also like